The Group's continuously growing partnership with tennis since 1973 is well known; less well known is that the Banque Nationale pour le Commerce et l'Industrie (BNCI), BNP's forerunner, sponsored the Tour de France from 1955 to 1967. But BNP, a major international bank, has also taken an interest in the Olympic Games, an exceptionally well-known international event.
1968: BNP – partner of the Grenoble and Mexico Olympic Games
Inheriting a vast international network when it was founded in 1966, the young BNP sought to establish its brand and its reputation. Consequently, it joined the sponsors of the 1968 Winter and Summer Olympic Games.
During the Grenoble Winter Olympics, where French athletes did especially well, BNP produced a poster dedicated to competition, which was distributed in France and abroad.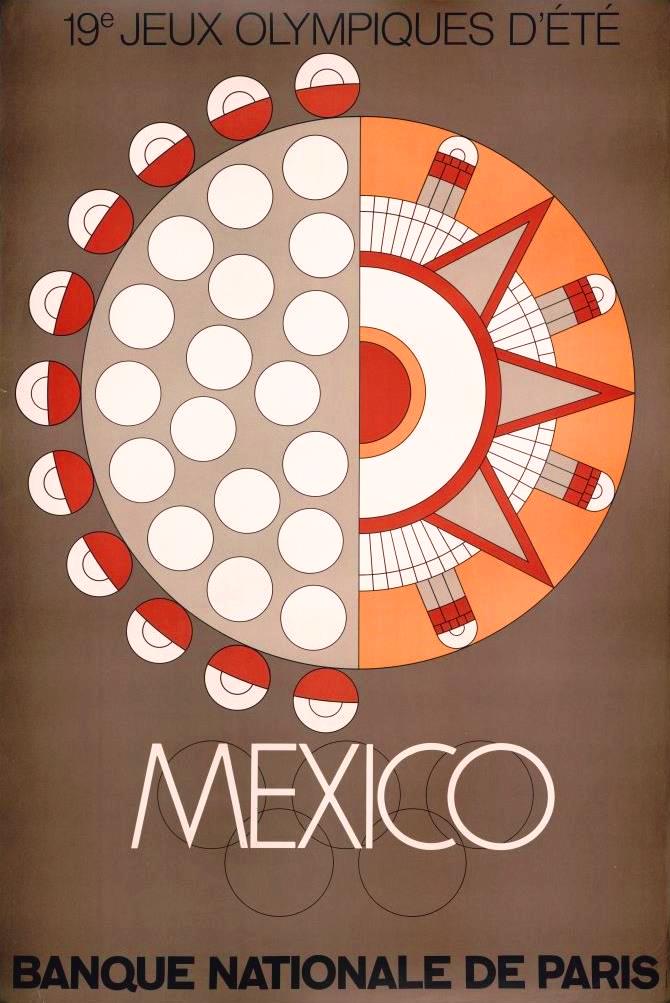 For the Mexico Olympics, BNP produced a poster "in-house" based on an illustration from the Maya calendar: the rotation of the planets around the sun and the succession of days and nights. This poster, where traditional designs merged with the fashion of the time, was quite different from the official poster, drawn by Eduardo Terrazas and Lance Wyman after an idea from Pedro Ramìrez Wásquez according to an Indian design interpreted in kinetic art codes.
It was used for the cover of the book, Mexico, 25,000 copies of which were printed for BNP's customers. This book presented a history of the Games and an economic and cultural panorama of Mexico. It also described the system of BNP and its partner, Banco del Atlantico.
It wasn't just a case of increasing the bank's influence in the world, but also of developing commercial relationships between France and Mexico.
1988: BNP and the Seoul Olympic Games
Twenty years later, for the Seoul Olympics, the bank invested in all of the preparation steps for the athletes, whether contenders or champions.
At the end of 1987, BNP was the first French company to join the Support Committee for France Teams and the Club France.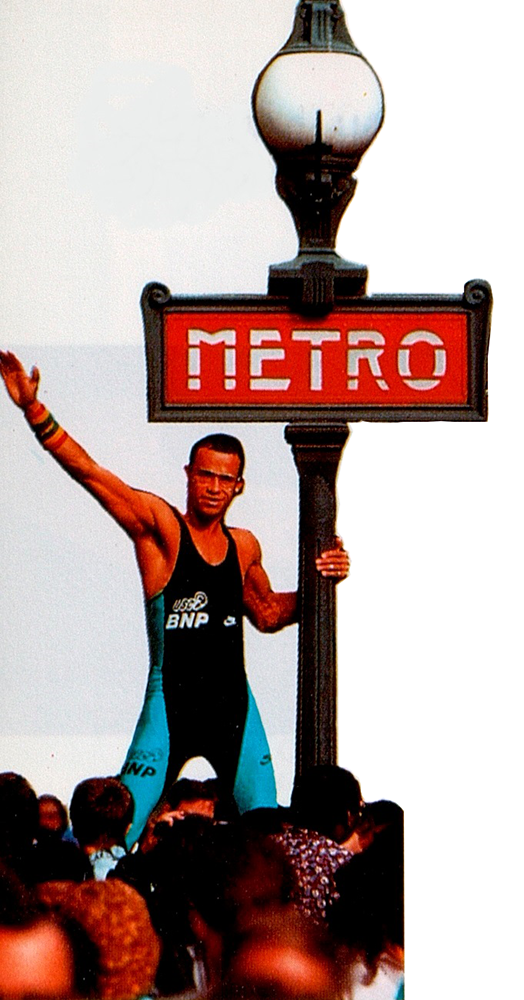 On the occasion of these Olympics, BNP provided its specific support to fencing and in particular epee fencing. And BNP's employees were especially proud to count in their ranks Eric Srecki, double Olympic epee fencing champion in Seoul and Barcelona in 1992.
BNL was also a partner of the 1960 Rome Olympics
In the midst of the Italian economic miracle and while transalpine cinema was making an impact around the world, Italy was proud to host the 1960 Summer Olympics in Rome. And it was only natural that BNL, one of the main Italian banks, whose head office was located in Rome, decided to sponsor the competition.