The town house at 3, rue d'Antin in Paris played an intimate role in French history before it became the symbolic home and decision-making centre of BNP Paribas.
The mansion in rue d'Antin, at number 3, was built between 1720 and 1722 by the architect Jean-Baptiste Leroux for Étienne Bourgeois de Boynes, a Member of Parliament and Treasurer-General of Law's Royal Bank.
Hosting the wedding of Napoleon and Josephine
During the French Revolution, the mansion was requisitioned as a national asset and rented out to the town hall of Paris's second district. Then, on 9 March 1796 it hosted a highly prestigious wedding – that of Napoleon Bonaparte and Josephine de Beauharnais, with the Viscount de Barras and Jean-Lambert Tallien as witnesses. Josephine, whose real age was reduced by several years in the official documents for the occasion, was kept waiting for two long hours by her future husband, even though Bonaparte was officially in residence at 3 rue d'Antin!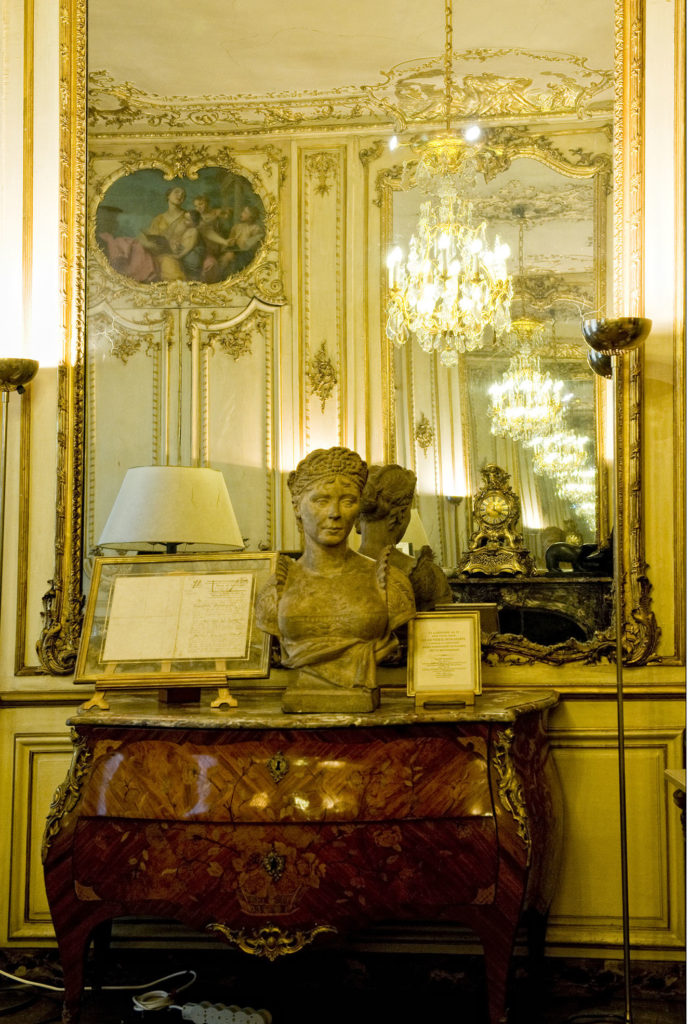 3 rue d'Antin: Prestigious headquarters for the Bank
In 1869 the building was acquired by the Banque de Paris. In 1872 it became the head office of Banque de Paris et des Pays-Bas, and then in 2000 the operational headquarters of BNP Paribas. Major renovation work was undertaken to adapt the premises to the Bank's current requirements and connect up with the neighbouring buildings, while still preserving the facades and reception areas. The Bank carried out the alterations in full harmony with the original decoration, also commissioning the restoration and authentication of pictures, overmantels and doorframes.
The Orangery
At the end of the 1950s Jean Reyre, General Manager and then President of the Bank from 1948 to 1969, decided to construct an orangery in the mansion's former internal courtyard, where the counters of the Coupon Department were situated. Nowadays you pass through this hall, designed by Jean-Henri Jansen, to reach the senior management offices and reception rooms. Directly above the Orangery is one of the Group's trading rooms.
The Bank's successive senior management teams have been working in this building continuously since 1869, which is why BNP Paribas is generally known as the 'rue d'Antin bank'.
.