If ever there was a particularly visionary businessman, it was Jacques de Fouchier. He introduced innovative systems of specialised lending in France and founded one of the largest financial groups of the post-war era.
Jacques de Fouchier was born in 1911. He joined the national Inspectorate of Finances in 1934, and was mobilised in 1939. In the spring of 1943 he joined the Free French Army in North Africa and distinguished himself during the campaign in Italy. In late 1944, he was appointed Assistant Director of External Economic Relations under the provisional government.
The forward-looking ventures of Compagnie Bancaire
In 1946 Jacques de Fouchier decided to leave the civil service and set up the Union Financière d'Entreprises Françaises et Etrangères (UFEFE) – the 'Financial Union for French and Foreign Companies'. UFEFE's mission was to act as a complement to the French banking system which was not in a position to grant French industry the loans required to re-equip.
In 1953 he launched Crédit à l'Equipement Electroménager (Cetelem). Set up to provide individual clients with consumer credit for purchasing domestic appliances, Cetelem soon earned an enduring place in the daily lives of all French citizens. In the aftermath of World War II, there was great demand for household appliances, but retailers were not authorised to provide 'loans' to their customers. To solve this problem, Jacques de Fouchier came up with a brand new business model – in-store credit – based on a three-way relationship between the customer, the retailer and Cetelem.


He continued to come up with fresh initiatives in the same innovative vein, pioneering long-term mortgages, consumer credit and leasing. UCB and SINVIM were set up to finance house purchases and other real estate transactions, Locabail for leasing and SEGECE for the retail sector. In 1959, all these firms came together under the umbrella of the Compagnie Bancaire.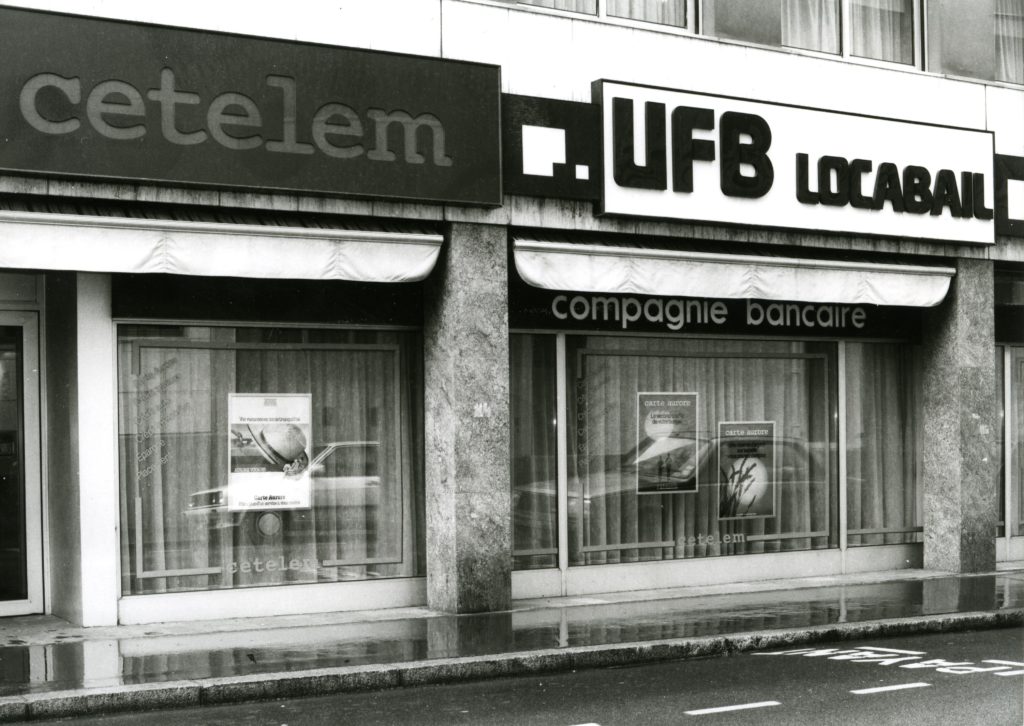 The Paribas period
Designated as successor to Jean Reyre at the head of Banque de Paris et des Pays-Bas, Jacques de Fouchier became Vice-Chairman in 1966 and then Chairman in 1969. One of his priorities was to increase the capital base and upsize the bank in France. Paribas began to integrate increasingly with Compagnie Bancaire, becoming the main shareholder. Last but not least, he launched the Group on the path to internationalisation. Under his chairmanship, Paribas established a presence in Tokyo, the oil-producing Gulf States, Germany, the Mediterranean Basin and Africa – in Morocco and Gabon.
Far-reaching influence
Jacques de Fouchier retired from the Bank in 1978. Beyond the walls of the Compagnie Bancaire and Paribas, he was extremely influential in the wider financial world and also in politics. He held a seat on a number of Boards, including Crédit National, Crédit Foncier de France, Gervais Danone, Schlumberger, Xerox, Thomson-Brandt and Compagnie Française des Pétroles. In addition he served as President of the National Foundation for Medical Research.
He was also passionate about writing, publishing his memoirs and sponsoring a Jacques de Fouchier prize at the Académie française to honour gifted authors who are not members of the literary profession.