As the heir to BNCI, BNP took up the torch and expanded the range of sports that it sponsors. This is how BNP became the main partner for French athletics.
The BNCI heritage
BNCI (Banque Nationale pour le Commerce et l'Industrie) already had some very dynamic athletics sections that took part in numerous challenges throughout France, to the extent that the French Athletics Federation regularly asked BNCI's Club amical et sportif to organise competitions that counted for the French championship on its grounds in Louveciennes. When BNCI merged with CNEP to become BNP in 1966, the new bank stepped up its support for various sports, in particular athletics.
"BNP races" throughout France
In 1984, BNP launched the "BNP 10km" open road races for all, with 13 regional rounds. A sizeable challenge for BNP runners. An agreement with the French Athletics Federation (FFA) allows runners who scored the best "BNP" times in these competitions to take part in French athletics championships, alongside major athletes. A challenge that the "house athletes" take up with panache, sometimes performing on a par with the best runners in France.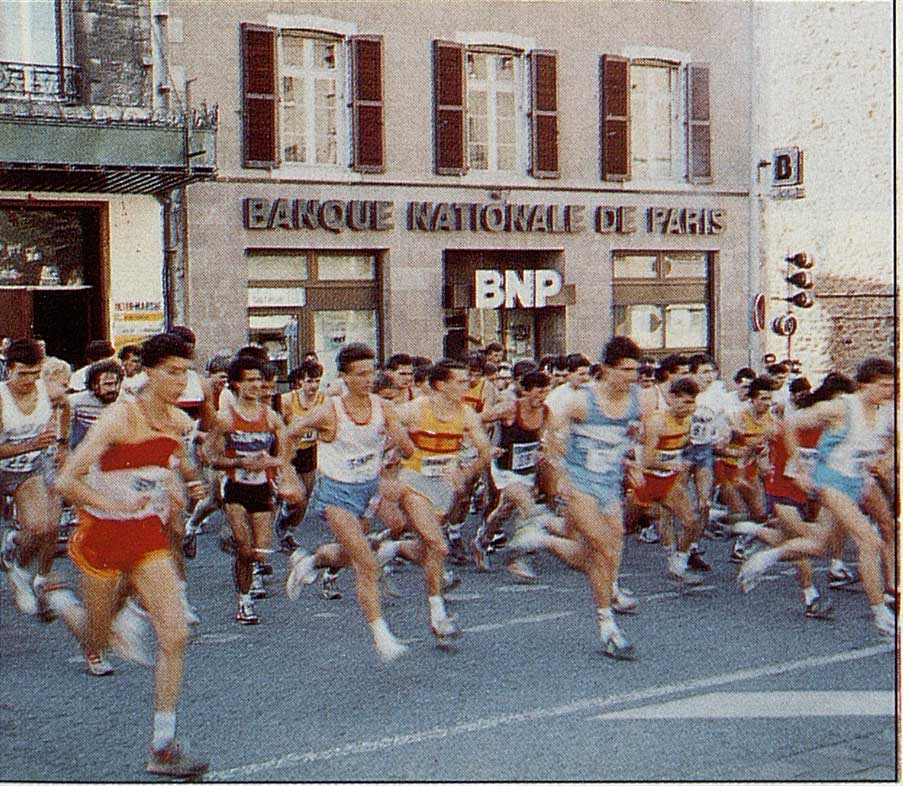 The international track and field competition Meeting de Paris, which originated in 1921 and receives extensive support from BNP, became the Meeting BNP d'athlétisme in 1985. This is where Soviet athlete Sergey Bubka accomplished his historic feat by being the first pole vaulter to clear the mythical 6m mark. Ranked 18th in the world in 1984, the Meeting climbed to 3rd in 1988. In 1989, no less than 16 Olympic champions from around the world came to compete…
Adidas BNP evening events are another "must" in sprint and middle-distance races with 15,000 athletes competing each year at approximately fifteen venues. There is also the Paris-Colmar racewalking competition and sponsorships of numerous meetings, such as the BNP Marathon in Lyon that draws thousands of runners to the Parc de la Tête d'Or.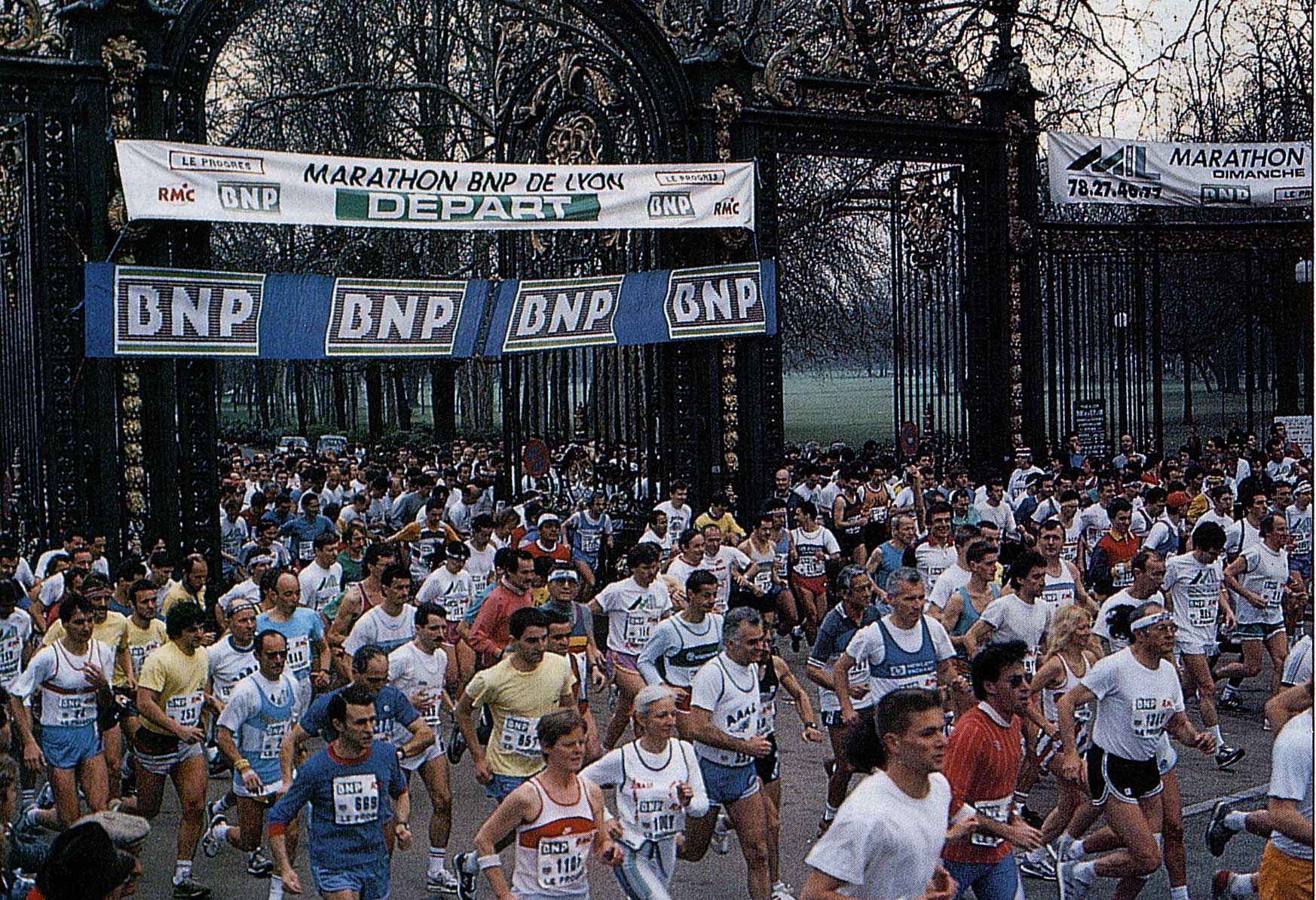 Great commitment at all levels
BNP supports athletics at all levels: starting from the top and spreading down to numerous local grassroots events. This in-depth work is carried out in close collaboration with sports federations. Regional departments sponsor local competitions and are widely involved in organising them, while BNP staff teams run and participate in events.
The bank's logo features prominently at these occasions: on bibs, streamers, posters, etc. The bank also has stands and is sometimes asked to handle the banking transactions for the organisation of a competition.
Today, BNP Paribas is one of the best-known sports sponsors worldwide. The Group refocused and extended its tennis sponsorship programmes, and has been supporting the sport since 1973.
…C for Caristan !
On 27 January 1984, René Thomas, then chairman of BNP, signed a social agreement with the French Minister of Sports for the professional integration of high-level athletes. With this agreement, BNP guarantees a professional future for high-level athletes by organising part-time working hours to allow them time to practice.
This is how the young Olympic finalist (Los Angeles, 1984) and upcoming star in French athletics, Stéphane Caristan, joined the Communication and Advertising Department's "Actions promotionnelles" team on 1 January 1985.