Today, the United Kingdom is a nerve centre of BNP Paribas Group business activity: about 7,500 staff are employed in 27 cities, with London being considered as the bank's "second headquarters" after Paris.
Early implantation and important staff
Forty years ago, the British capital was home to 308 foreign banks, each maintaining an average staff of 93. This figure more than doubled in the space of ten years: in 1969, there had been 137 institutions, with an average workforce of 72 people. However, the payroll of French banks was larger in those days: BNP Limited, with a presence in London since 1867, had 440 employees, Societe Generale (arrived in 1871) – 316 people, Credit Lyonnais (in London since 1870) – 256 people, the Banque de Paris et des Pays-Bas (Paribas), opened in 1964 – 50 people.
BNP Limited is the only French bank to be a subsidiary under English law, the others having preferred to assume "branch" status. Has this difference played a role in terms of staff and team management? Is the juxtaposition of Anglophone and Francophone executives – an inevitable consequence of any overseas establishment – the only reason for this?
The answer to this question first requires a step back in time.
The Comptoir national d'escompte de Paris (CNEP): a "from scratch" establishment of a French bank in London
From its initial establishment in 1867, the Comptoir national d'escompte de Paris (CNEP) – BNP Paribas' first forerunner bank to cross the Channel – was never intended merely as a representative office.
Setting up an operation in London is synonymous with playing an active part in international commercial and banking flows. The London branch quickly obtained the status of an independent bank, and in 1890 took over the running of all the English-speaking branches. In 1894-1895, the CNEP opened two sub-branches in Liverpool and Manchester, which specialised in financing the import and export of cotton on the futures market. All of these activities required a skilled workforce.
For this reason, by 1921, the London agency already had at least 106 permanent employees, including some 13 managers. Manchester had 12 employees and Liverpool at least 6, both British and French.

These were therefore large establishments, set up to offer specialised services and tailored to the requirements of their client base, which consisted mainly of French companies using them as points of support for their commercial trade operations.
The most fully-developed services were those associated with international trade and foreign exchange transactions, such as the goods service. Offering a full range of banking and administrative services, the London office was both comprehensive and flexible, and managed by qualified executives. Many of these executives were not French, and had been recruited from a pool of English-speaking managers who had pursued careers in Australia, India, Egypt and London.
In 1967, at the time of its merger with the British & French Bank (B&FB), the CNEP in London employed just 73 staff, compared with the B&FB's 118. In addition to the significant difference in staff numbers, taking into account the date of creation of the two entities – 1867 in the case of the CNEP and 1949 for the B&FB – women accounted for 54% of the total staff of the B&FB, compared to 30% at the CNEP. In England, women aged 25 and older earned 15% less than their male counterparts.
Let us examine these disparities.
British & French Bank (B&FB): a French-run English bank
When the Banque nationale pour le commerce et l'industrie (BNCI) opened its first branch in London in 1938, it had a staff of just 12. This small workforce was in accordance with the wishes of Paris, who saw this operation primarily as an observation post whose purpose was to strengthen the links with its customers in London.
An overstaffed bank?
In 1947 – the year in which the BNCI branch became a subsidiary under English law under the name of British & French Bank (for Commerce and Industry) Limited – the bank's staff increased to 49 people. This transformation required a number of apparently onerous formalities, which may explain why the subsidiary maintained such an extensive payroll. The structure was required to match that of most London banks and adhere to traditional British working methods. For that reason, in June 1948, despite the B&FB's low profitability, its staff grew by 50% to 73 employees; by June 1949, it had reached 82 employees. There were 4 English and 3 French staff at the headquarters alone.
French vs English management philosophies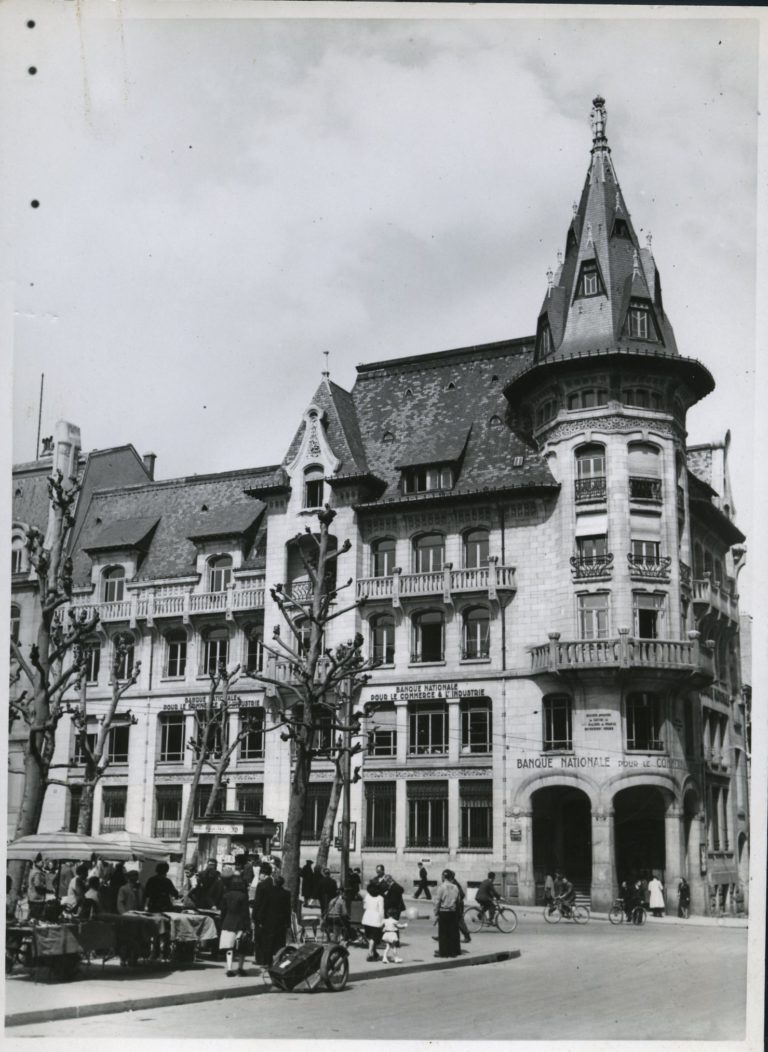 This surfeit of staff, combined with a multitude of services and various sections tasked with purely administrative functions, was seen by Paris as excessive in an economy still weakened by the effects of war, considering that the bank had only recently been founded – and moreover, in a city in which banking competition was intense. In addition to that, the scale of business was modest: barely 500 current accounts, deposits, self-financing and credits. By way of example, the number of customers with credit approvals in London was 135. This could be compared to a medium-sized BNCI branch in France, such as Nancy, which managed nearly 450 commitments. However, it was not the practice of English banks to dismiss staff without very good reason; and by 1959, the bank's staff had risen to 116.
Acclimatising English and Nigerian personnel to French managerial practices
In that same year, the question of human resources was clearly raised with regard to the Nigerian subsidiary: "[…] simply put, the main difficulty is this: the BNCI seems unable to provide us with people. Our two competitors have significant administrative resources, and their strength in this respect encourages and allows a relatively lax attitude in terms of the quality of their employees. They have sufficient staff levels to be able to rely on competent workers. For our part, we operate with high-quality staff, but without any reserves allowing us to maintain the necessary number; and while our quality enables us to offer a much better service, the lack of staff means we are constantly walking a tightrope in terms of good management. […] Establishing a basic staff reserve is the responsibility of the London office, and measures must be taken to this end. […] We also agreed that, for a variety of reasons, it is necessary where possible to promote African staff to the positions currently held by young Europeans."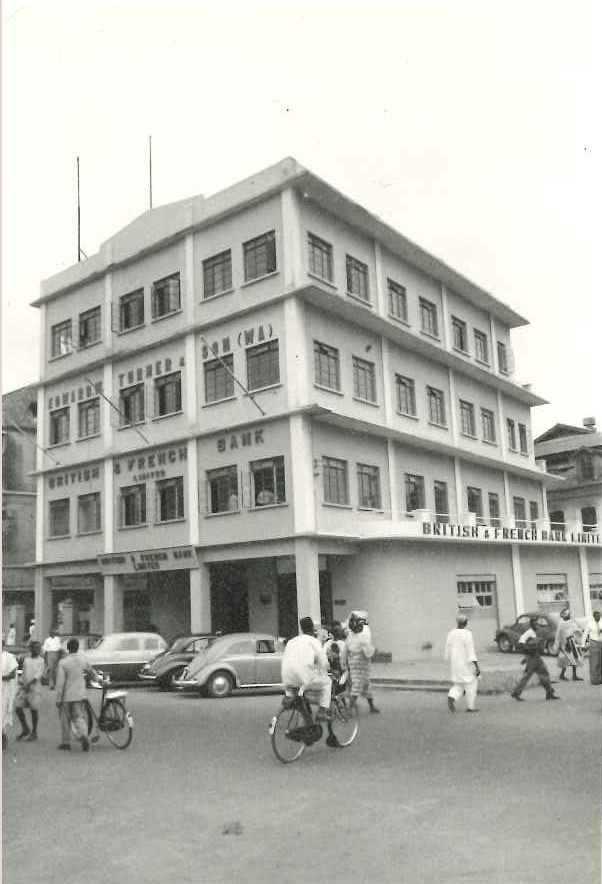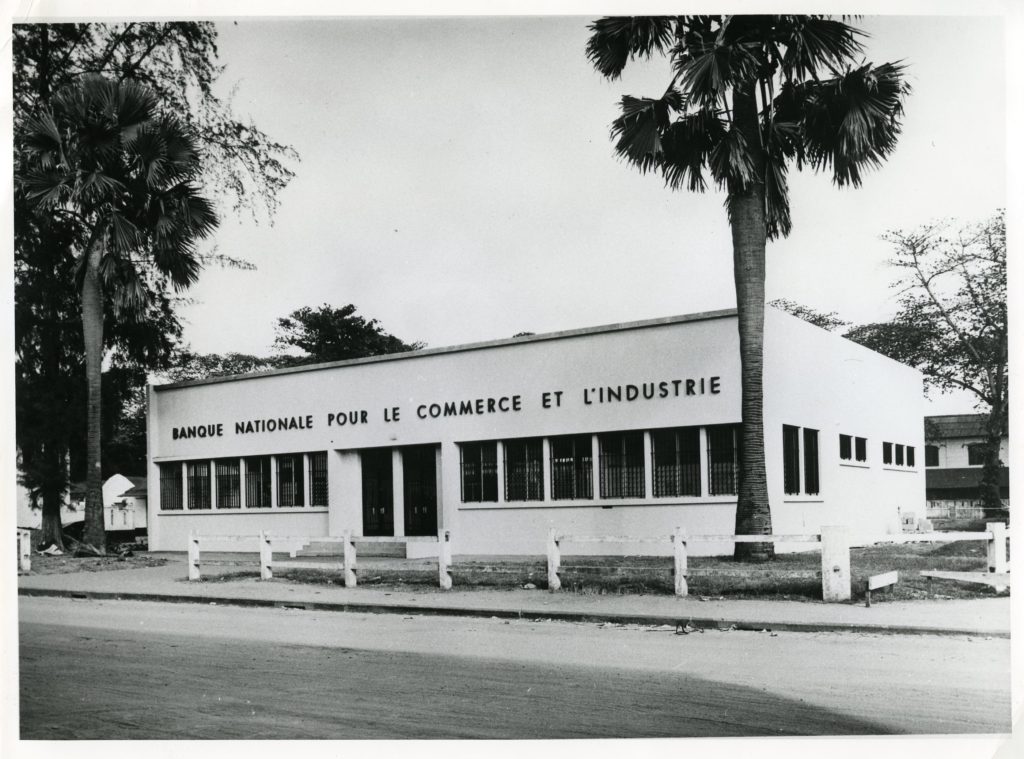 As its main shareholder, the BNCI exercised very close supervision over the B&FB. The bank's chairman may have been British, but the Group's strategic decisions were taken in Paris, including those relating to its Nigerian operation. In this respect, the 1949 transformation of the B&FB's small office into a multi-branch establishment came as a challenge to its British staff's attachment to the Bank's purely London-centric vocation: it considered the Nigerian operation as an inherently risky business. This provides useful context for the financial assurances provided by the BNCI to the B&FB at the time of the Nigerian creation.
Training
Correspondingly, the BNCI arranged a system of short-term internships in Paris for a number of B&FB employees. Similarly, the bank established a promotion ladder for Nigerian employees who were to assume positions of responsibility, initiating a training programme in London for the most "promising" among them, for periods limited to 3 months.
BNP Limited: workforce rationalisation and business reorganisation
BNP Limited, born from the January 1967 merger between the CNEP and B&FB branches, was ranked in 1979 as the 19th largest British bank, employing 440 staff.
At the end of the 1970s, a workforce rationalisation policy was implemented, taking into account staff numbers and quality alike. Up until then, the wage bill had grown exponentially, coupled with a high turnover . A steady decline in staff numbers began in 1988, falling from 464 to 375 people in 1991, with a significant slowdown in the number of hires (113 in 1987, compared to 11 in 1991). The average age remained almost stable, but turnover was affected to some extent.
At the same time, an effective takeover of the London subsidiary by Paris following the merger in 1967 made it possible to restructure the departments and businesses operating in London, and to implement French-style working practices. The growth of the subsidiary was subsequently based on wholesale commercial banking activity, serving the BNP group's wide multinational client base (chemical, electricity, commodities, petroleum, mechanical, textile companies) on the one hand, the development of treasury and eurocurrency market foreign exchange transactions on the other hand, and lastly serving the special relationships maintained with the United Bank of Africa, 25.47% of whose capital it held through its activities in Nigeria.
The method of operation, meanwhile, remained primarily London-based (King William Street and London-Knightsbridge), with minimal representative offices covering a portion of the rest of the country (Edinburgh, Birmingham, Leeds, Manchester).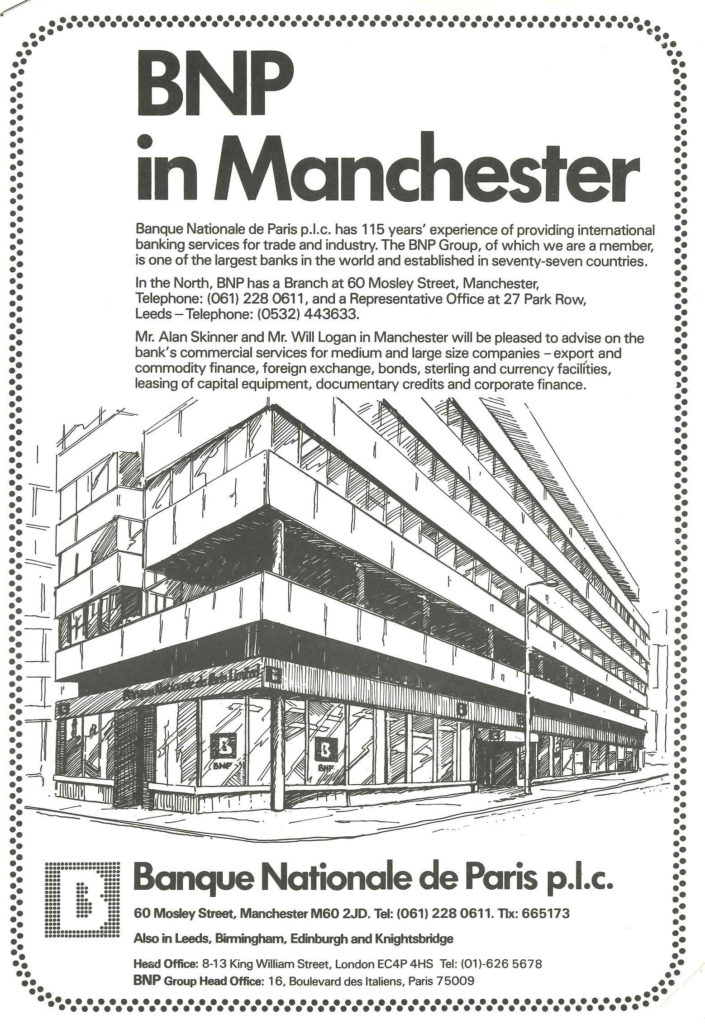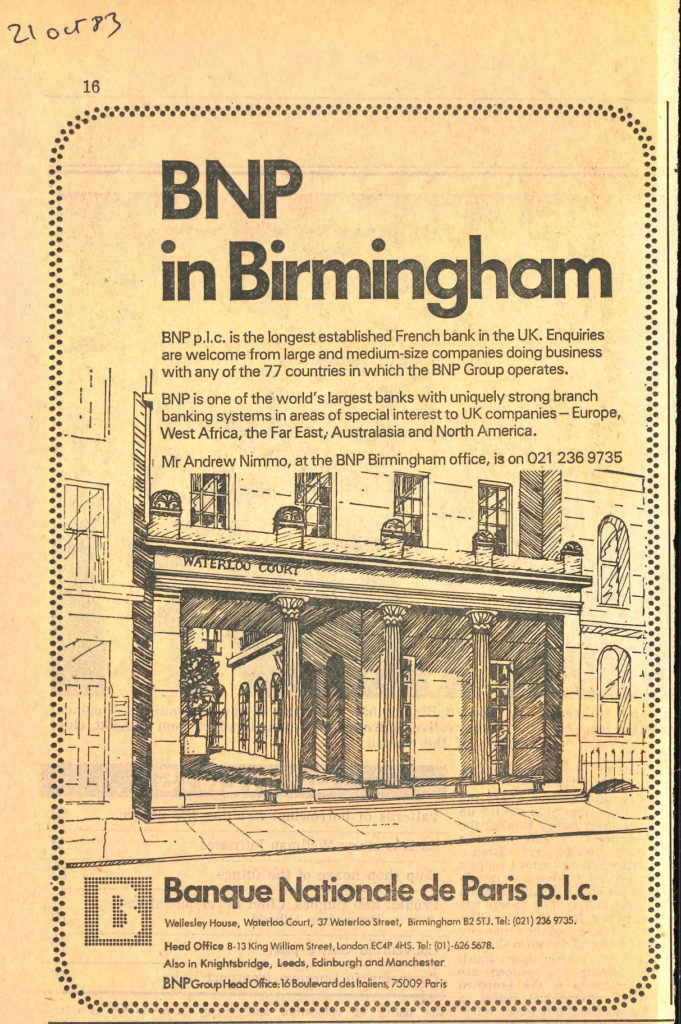 What does the future hold ?
Britain is a strategic country for the Group's activities, with the Group employing nearly 6,000 people on British soil. They serve British companies as well as investors, financial institutions and individuals.
With the wide range of services it offers, BNP Paribas continues to grow in the United Kingdom. Its aim is to become a preferred partner of the United Kingdom in Europe, as 150 years after its foundation, it continues to strengthen its commitment to its British customers.