Created by the Group's Archives & History department, the video series "BNP Paribas' office machines have a story" highlights the heritage and industrial value of the various pieces of equipment that have marked the banking activity since the beginnings of mechanical data processing. This collection shows the innovative spirit of the institutions that gradually formed BNP Paribas and the variety of office machines used in the bank's services since the 1910s. Calculators, tabulators, punch card machines, lotteries drums, embossers, computers… Go behind the scenes of BNP Paribas' historical collections and relive the information processing revolution.
Office machines preserved by generations of employees
As a testimony to the evolution of the banking profession, the BNP Paribas IT collection is now preserved at the Historical Archives Centre in Taden (Brittany, France). Designed in 6 episodes, this video series highlights the pioneering role of BNP Paribas' forerunners regarding IT strategy and shows how these tools have supported the transformation of the banking industry.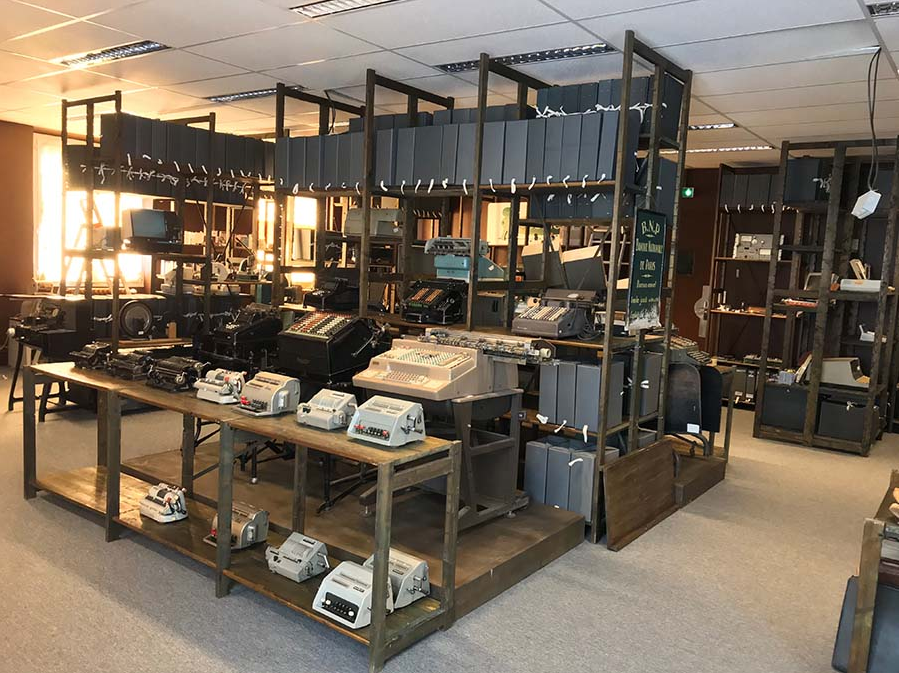 Discover the first 3 episodes of the series "BNP Paribas office machines have a story"
What is the origin of BNP Paribas' IT collection?
In the 1920s and 1930s, the bank prepared its clients' accounts using highly innovative equipment for its time, consisting of calculating machines, typewriters, and machines that combined both actions. Each model in the Group's office collection tells the story of the mechanical data processing golden age and marks a fundamental innovation that revolutionised banking. Let's take a closer look at an exceptional heritage.
The Burroughs M Series: a legendary office machine that is almost French
Marketed from 1951 by the Burroughs Corporation, the American leader in office automation, the M-Series was the origin of the first account statements sent to bank customers. Here is a look back at the singular history of this electromechanical billing machine that has marked the history of computing.
The lottery drum: a banking marketing tool for financing the economy
The lottery drum is a French specificity that had its golden age from the 1860s to the 1960s. It enabled banks to finance new industries and major national or distant infrastructure projects, thanks to premiums or prizes that offset the financial and operational risks. A look back at a unique lottery.