The 2018 Edmond Rostand Festival, created by Thomas Sertillanges, pays homage to this talented French author on the 150th anniversary of his birth and the 100th anniversary of his death. By joining these demonstrations with its exhibition, BNP Paribas hopes to honour Edmond's uncle, Alexis Rostand, a musician and chairman of CNEP, a bank that was a forerunner to BNP Paribas.
The Rostands: A family of music-loving public figures and entrepreneurs from Marseille
The Rostand family is an extraordinary old family from Marseille. Members of the Rostand family were entrepreneurs, merchants, ship owners, and bankers and were often eminent philanthropists who were not just excellent musicians, but also talented poets. They sailed across the Mediterranean and shaped social life in Marseille all while composing music.
Alexis-Joseph Rostand (1769-1854) for example, was mayor of Marseille and president of the Marseille Chambre of commerce from 1832 to 1837 – he was also an excellent cellist.
Then there was Eugène Rostand (1843-1915), father of the writer Edmond Rostand, who was also a musician and president of the Caisse d'épargne des Bouches du Rhône bank, and member of the Academy of Moral and Political Sciences.
Finally, the most famous member of the family was Edmond Rostand (1868-1918) who experienced great success with his play Cyrano de Bergerac, which is still popular today. He was very close to his paternal uncle and godfather Alexis, who played an important role in the history of BNP Paribas.
Alexis Rostand, a banker and a musician
Alexis Rostand (1844-1919), spent 50 years of his life working at the Comptoir national d'Escompte de Paris (CNEP), a forerunner to BNP Paribas. In 1868, he joined the bank as assistant director of the new Marseille agency and became director of the CNEP in 1889, before becoming chairman in 1908. Throughout his career, he continued to compose and write about music.
Music, a cornerstone of the education of the Rostand family, remained important to him throughout his life. He never stopped composing or writing articles as a music critic either under his own name or using psendonym. Music was a lifestyle for this man who began every day playing scales on the piano. Music was indissociable from their family life and Alexis placed great value on it. He composed music for lines written by his brother Eugène.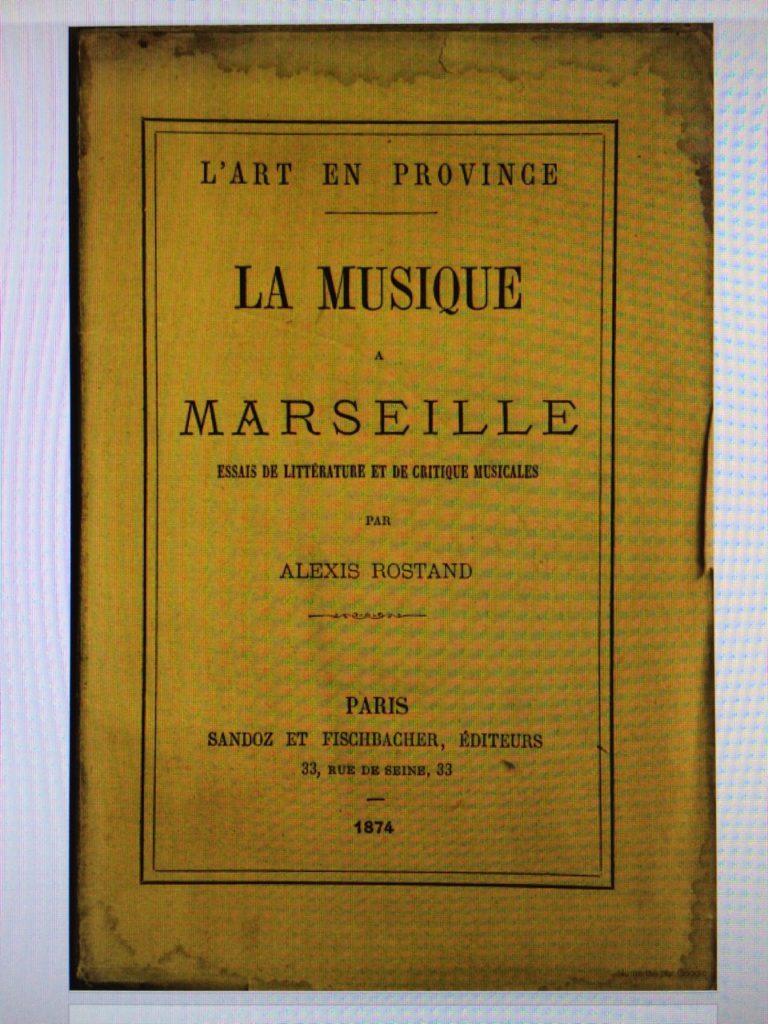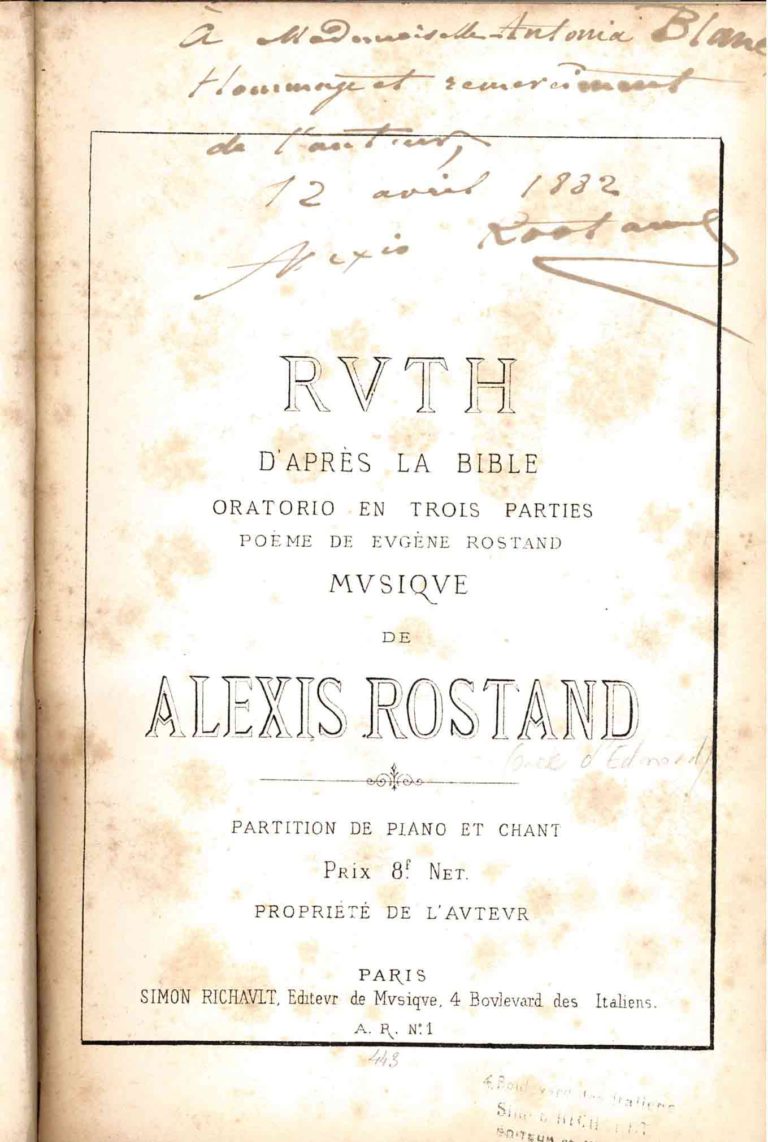 Having no children of his own, Alexis was very attached to his godson Edmond, Eugène's son and author of Cyrano de Bergerac. Edmond even dedicated his first work, Pierrot qui pleure et Pierrot qui rit to his godfather. Alexis was furthermore the one to compose music for La Samaritaine, Edmond's first great success.
The Great War of Alexis and Edmond Rostand
Neither Alexis nor Edmond were soldiers in the First World War due to their age and health. But both experienced the misfortunes of France and of the invasion and each one participated in the war effort in their own way depending on their means and their beliefs.
In the difficult wartime period, Alexis maintained the bank despite the departures of men young enough to be deployed, the bombardments of agencies, the shortages, and the difficulty communicating. With the bank's board of directors, he took the steps necessary during those tragic times of interminable conflict, such as cost-of-living payments and benefits for families of employees killed in battle. The tumult of people buying national defence bonds set the cadence of life at the agencies.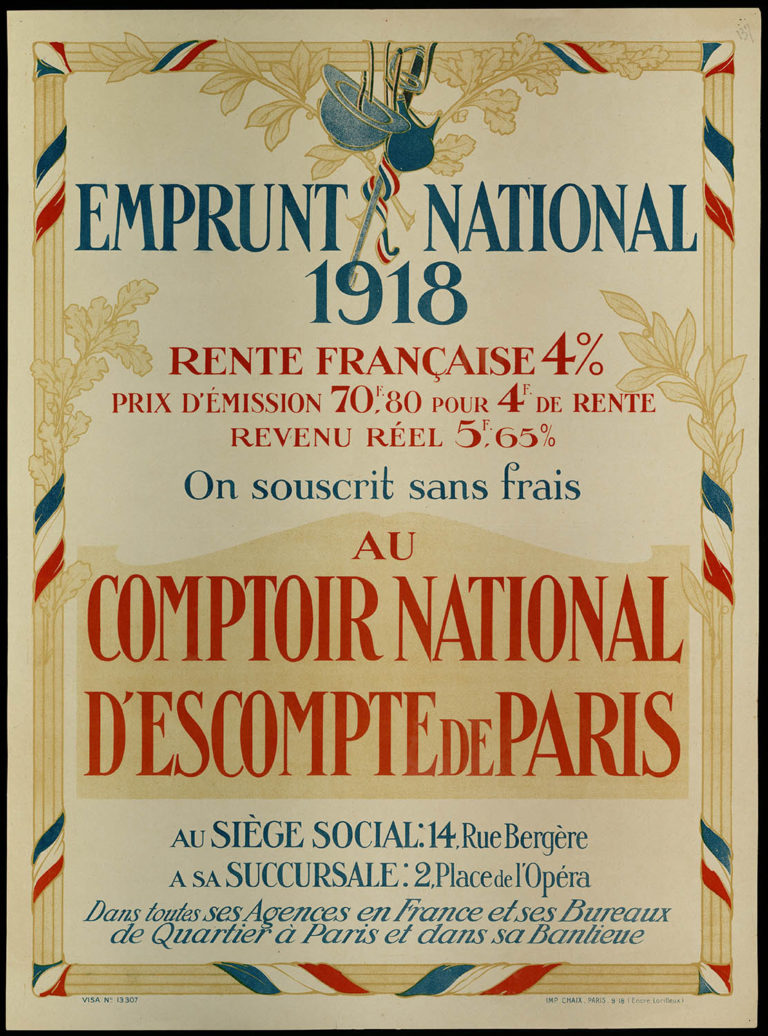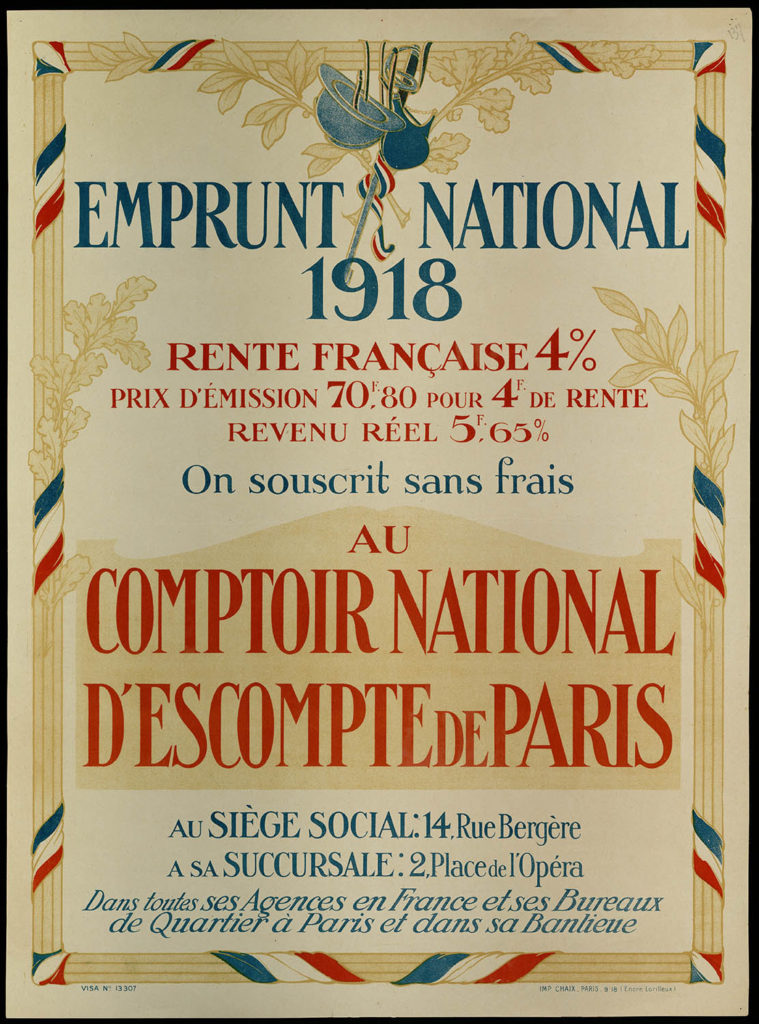 Edmond, desperate to be discharged, was an auxiliary nurse in the Basque country. He raised funds during the day, wrote letters for the soldiers, travelled to the front lines, and wrote his war poems, collected in Le Vol de La Marseillaise. As the end of the war drew near, he hastened to Paris where he participated in the victory celebrations and prepared to take up L'Aiglon again. He died of the Spanish flu on 2 December 1918. His uncle Alexis, worn down by all of the death around him and ill himself, left the CNEP in January of 1919 before passing away in April of the same year.