The historical archives teams of BNP Paribas and the BNL team up
We are pleased to present an article written, for the first time, in partnership with the Eventi cultura e patrimonio artistico department of the BNL. Our Italian subsidiary, which joined BNP Paribas Group in 2006, has a great history, closely linked to the Italian history. We invite you to discover it through a selection of archives about the Como branch.




The Banca Nazionale del Lavoro [BNL] was created in 1913 to support the modernisation of the Italian economy, which was still mostly rural. The bank quickly spread throughout the peninsula. After the First World War, it built up a solid network of branches. This is particularly the case in the city of Como, in Lombardy, the economic heart of Italy, where the branch has evolved in line with the country's life, its economic growth and the bank's development.



The Como branch, a gradual evolution
The first references to the Como branch dated back to 1926. At that time, it was known as the Istituto Nazionale Di Credito per la Cooperazione, which had been created in 1913. This institution successively became the Banca Nazionale del Lavoro e della Cooperazione in 1927 and the Banca Nazionale del Lavoro in 1929. As a result, the Como branch followed these names and was located in Via Maestri Comacini, near the Santa Maria Assunta cathedral.


As of 1 April 1936, the Como agency became a branch. This new status of the branch led the management to look for larger and more comfortable premises. For this reason, the branch was transferred to a building located at 4 Via Giuseppe Garibaldi.
The building was built between 1936 and 1937 and was designed by the architect Francesco Somaini.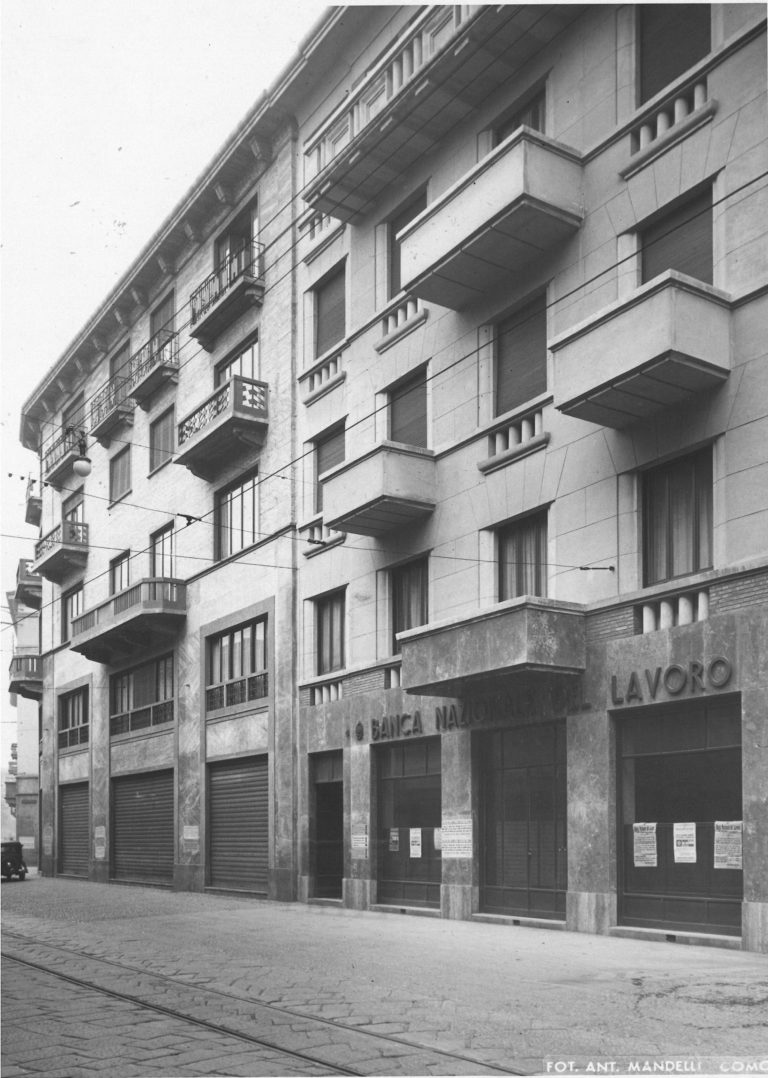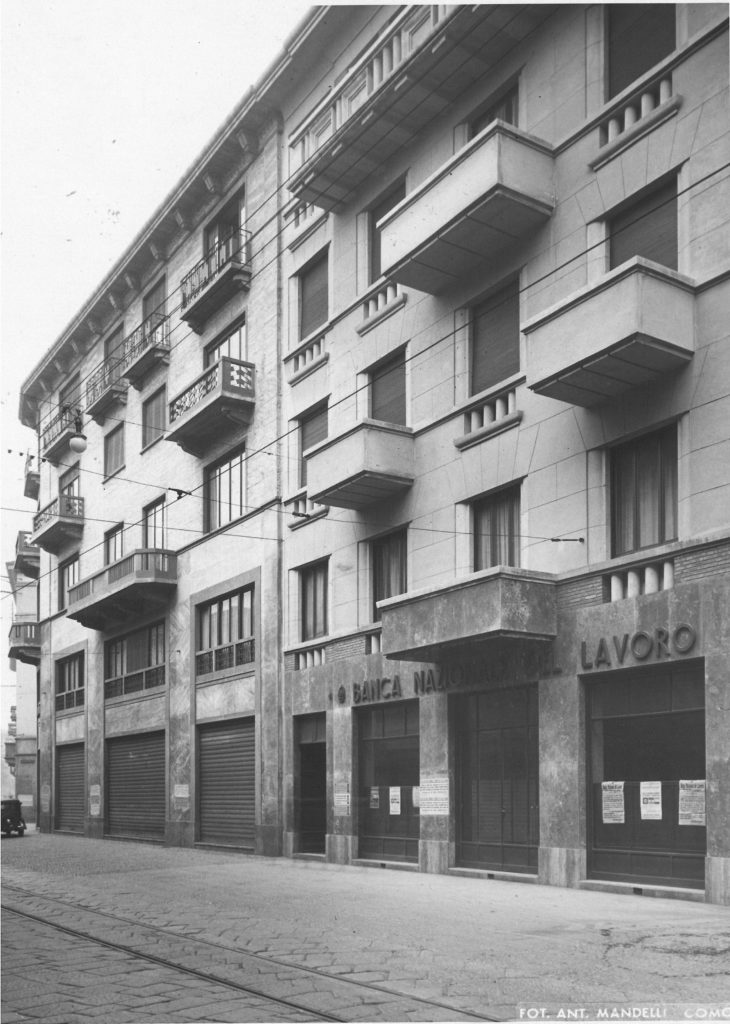 A desire to be anchored in the Italian Great Lakes region
In 1942, the offices moved again. In fact, at a meeting of the bank's Executive Committee on 30 July 1941, it was decided to allocate 1,150,000 lire to transform the Hotel Alessandro Volta, located in Piazza Cavour facing the lake, into the new BNL headquarters. The inauguration took place on Monday 19 October 1942.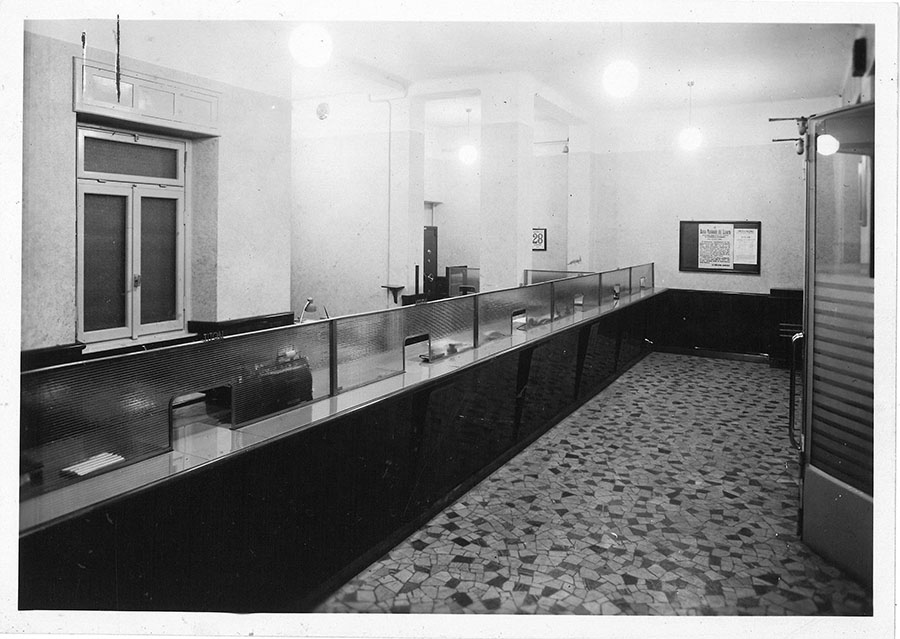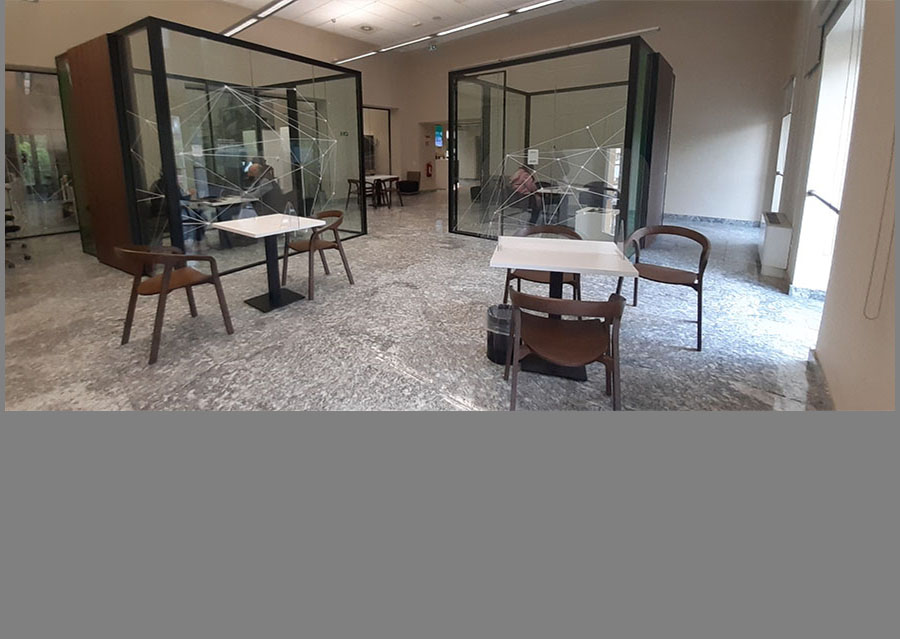 70 years separate these two interiors of the Como branch. BNL's historical archives.
Como, from a dark chapter in History to post-war prosperity
From December 1943 to April 1945, northern Italy was occupied by the German army. The German Army requisitioned part of the agency as the headquarters of its command in the area.
In November 1965, the offices were moved to the building on the left-hand side and after a few years returned to the place the agency still occupies today.
65 years separate these two views of the Como branch. BNL historical archives.